ADVANCED FILTERING

COOLING EFFECT

EASY-BREATHING

ANTI-FOG

3D AIR ROOM

UV Protection

REVERSIBLE

Quick-dry

ALL-WEATHER

Ear-loop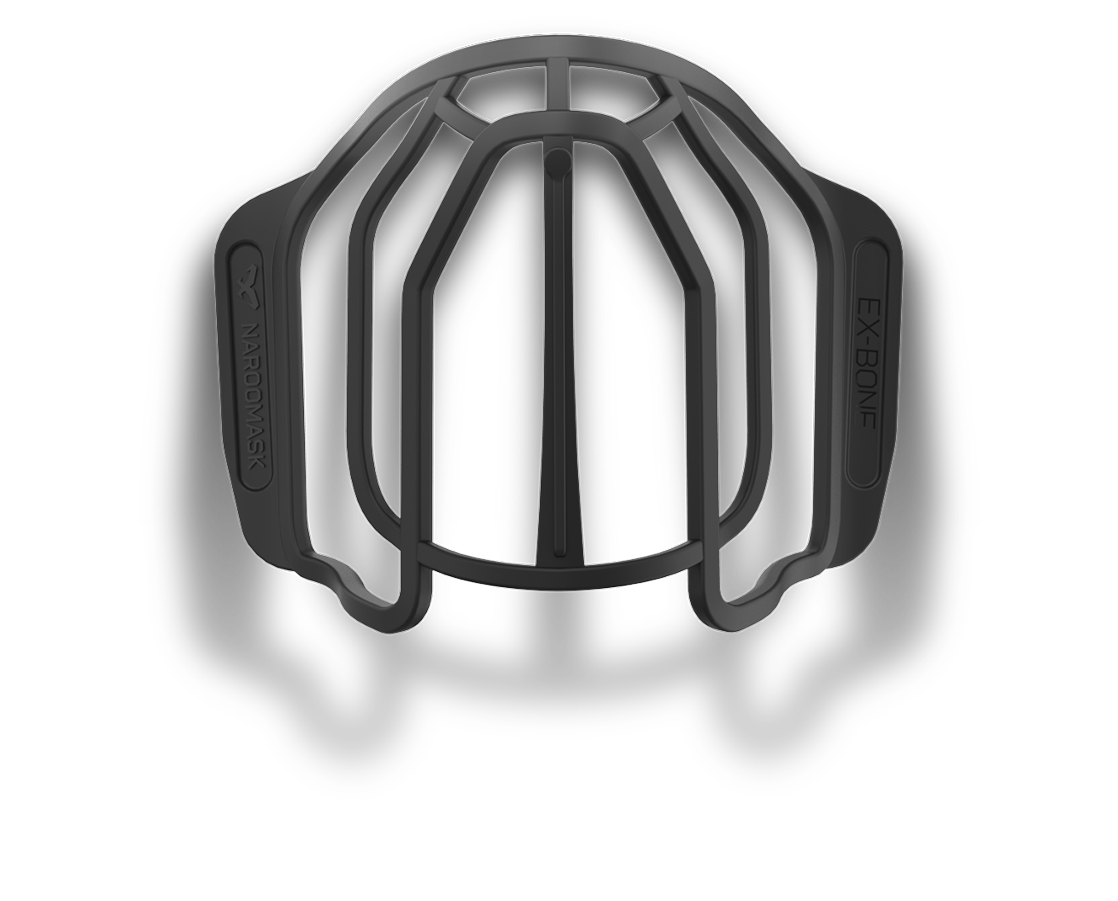 NAROO MASK is constantly developing innovative products with the latest technologies that meet the wants and needs of athletes and sportspeople.
WE HELP YOU BREATHE EASIER
The newly developed EX-BONE 3 combines the latest easy breathing technology with an upgraded design.
The EX-BONE 3 is designed to improve the anti-fogging function and provide greater comfort when wearing the Z5H mask. More information on the EX-BONE 3 can be found in the product section.
3D AIR-ROOM DESIGNED TO MINIMIZE AIR RESISTANCE

The built in EX-BONE structure creates a space between the mask and skin, called the 3D Air-room. This feature made by the EX-BONE minimizes air resistance by expelling air out of the mask and allowing for quick internal ventilation. The structure prevent goggles and glasses from fogging up.
ULTRA PROTECTED WITH MAXIMUM COVERAGE
Our knitting techniques ensure masks have an ultra-comfortable fit and maximum protection against the environmental extremes: cold and hot weather, pollution, pollen, UV and dust. Our latest developed knitting technique combines different thicknesses and knitting patterns to create tension distribution bands around the mask that prevent the mask from moving, falling off or getting too tight on the face.